All members can be checked and verified at the General Dental Council https://www.gdc-uk.org/
PRINCIPAL DENTIST
Dr Gillian A Leslie BDS (Gla) MFDS RCS (Eng), Principal Dentist
GDC 74256
Gillian is the Principal Dentist and Practice Owner. She graduated in 1998 from the University of Glasgow and immediately joined the Royal Navy where she spent a career of 13 years serving as a Dental Officer.
During this time she was a task group Dentist for a global tour of 6 ships seeing many different nationalities of patients. She served in the Iraq war in 2003 with the Royal Marines then was posted to the US Navy to complete a years training in Exodontia (Difficult and Surgical Extractions).
Following this, she was posted to Germany to provide a referral service for extractions to the serving personnel and their families. She then went to work in a busy Maxillofacial Unit in Portsmouth which specialised in head and neck cancers and reconstructive surgery. During this time she studied to gain her Membership of the Faculty of Dental Surgeons of England.
Gillian retired as a Surgeon Lieutenant Commander (D) following the birth of her first daughter and has since completed further implant and surgical training. She has a keen interest in treating anxious patients, general dentistry and implant dentistry and those wanting to change how they feel about their mouth in general. She has completed her Invisalign training at Stirling University and is a full Invisalign provider. She has recently updated her sedation training and is now offering IV sedation to adults only.
Gillian now lives in East Lothian with her 2 daughters and has a keen interest in most sports especially skiing, running and swimming.
ASSOCIATE DENTISTS
Dr David Hunter BDS (Gla) MSc Hons Geology (Edi), Dental Associate
GDC 83161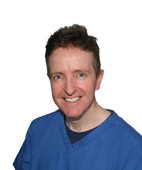 David completed a Geology degree at Edinburgh and then decided that he wanted to study Denitstry. He graduated from the University of Glasgow in 2004 and since then has worked in both NHS and Private Dentistry.
He is a keen Cosmetic Dentist and enjoys Crown and Bridge work but also has a keen interest in Endodontics (root canal treatments). He also has a specialist interest in complex tooth wear cases and composite bonding veneers
Dave is well liked by his patients and puts them at ease either by chatting about cycling or his love of music. He is also known as the singing Dentist.
He is married with 2 girls and enjoys cycling the hills of East Lothian and playing drums in his band.
Dr Dawn Buchanan-Dick BDS (Gla)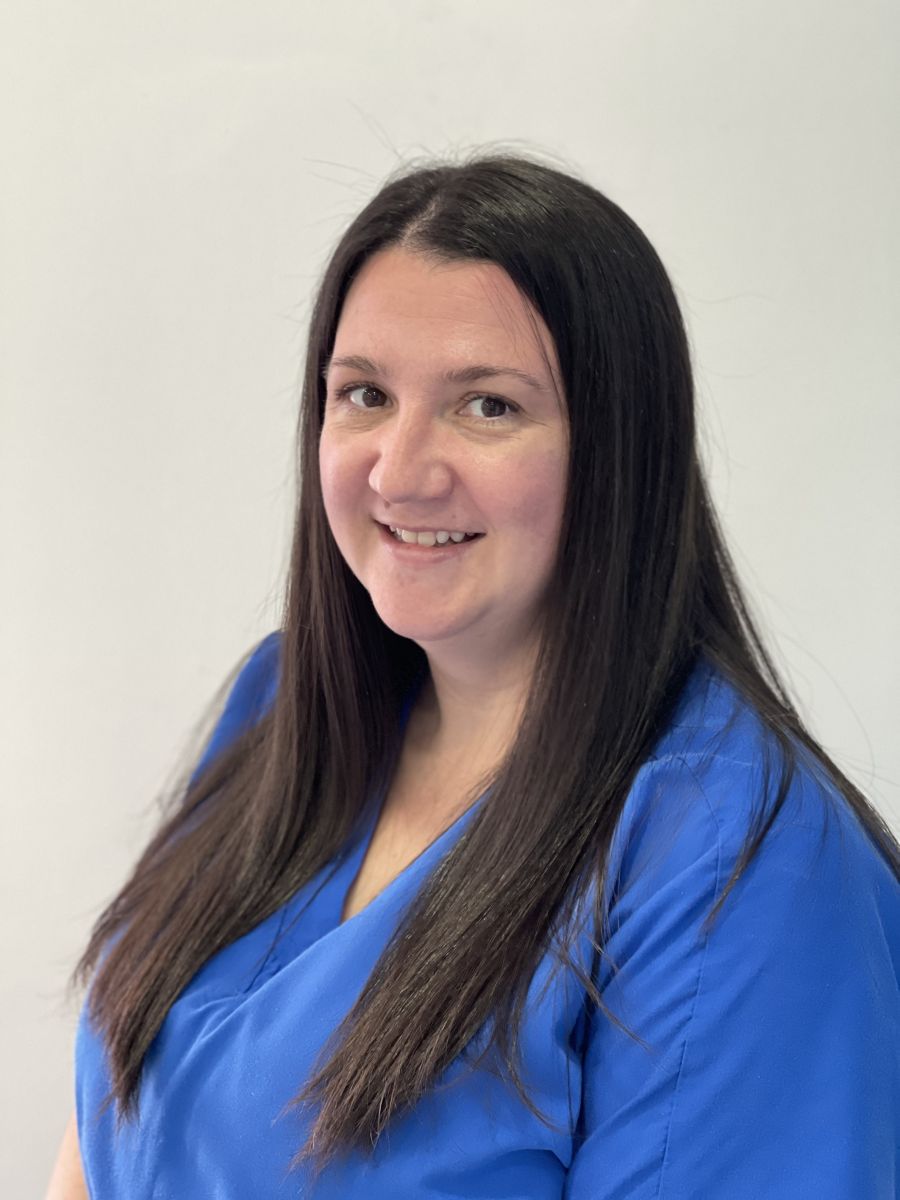 GDC 251401
Dr Dawn Buchanan-Dick has recently joined our team. She is an extremely friendly and caring dentist who enjoys working with nervous patients and children. She also enjoys working with composite materials (white fillings) to achieve excellent aesthetic results either for fillings or cosmetic bondings.
Dawn is particularly kind and really puts anxious patients and children at ease.
She is a keen gardener and enjoys spending time with her young family. She also loves to travel, attend live music concerts and shows.
Dr Andrew Wortley BSc (HONS) (MDX) BDS (NCL) MFDS RCS (EDI)
GDC 283547
Dr Andrew Wortley has joined us having recently completed his fellowship of dental surgery whilst working in Southampton hospital.
He has a specialist interest in surgical extractions and is qualified to do IV sedation. He also has a keen interest in cosmetic and aesthetic dentistry.
He has a relaxed and easy going manner which immediately puts patients at ease.
Andy enjoys playing hockey and squash in his spare time.
DENTAL THERAPIST
Miss Natalie Fitzpatrick, Dental Therapist GDC 259236
Natialie is originally from the west coast of Scotland and moves to Edinburgh for university in 2011. Natalie graduated from the University of Edinburgh with a BSc (Hons) in Oral Health Sciences in 2015. She also holds anSVQ Level 7 in Dental Nursing.
Natalie has over 10 years experience working within dentistry in general practice, community and hospital settings.
Natalie enjoys all aspects of her job particularly her role in educating patients on good oral hygiene practice and seeing their improvments.
In her spare time, she enjoys reading and keeping active by going to the gym. She also enjoys Edinburgh's social scene.
PRACTICE MANAGER
Miss Laura Bourhill, Practice Manager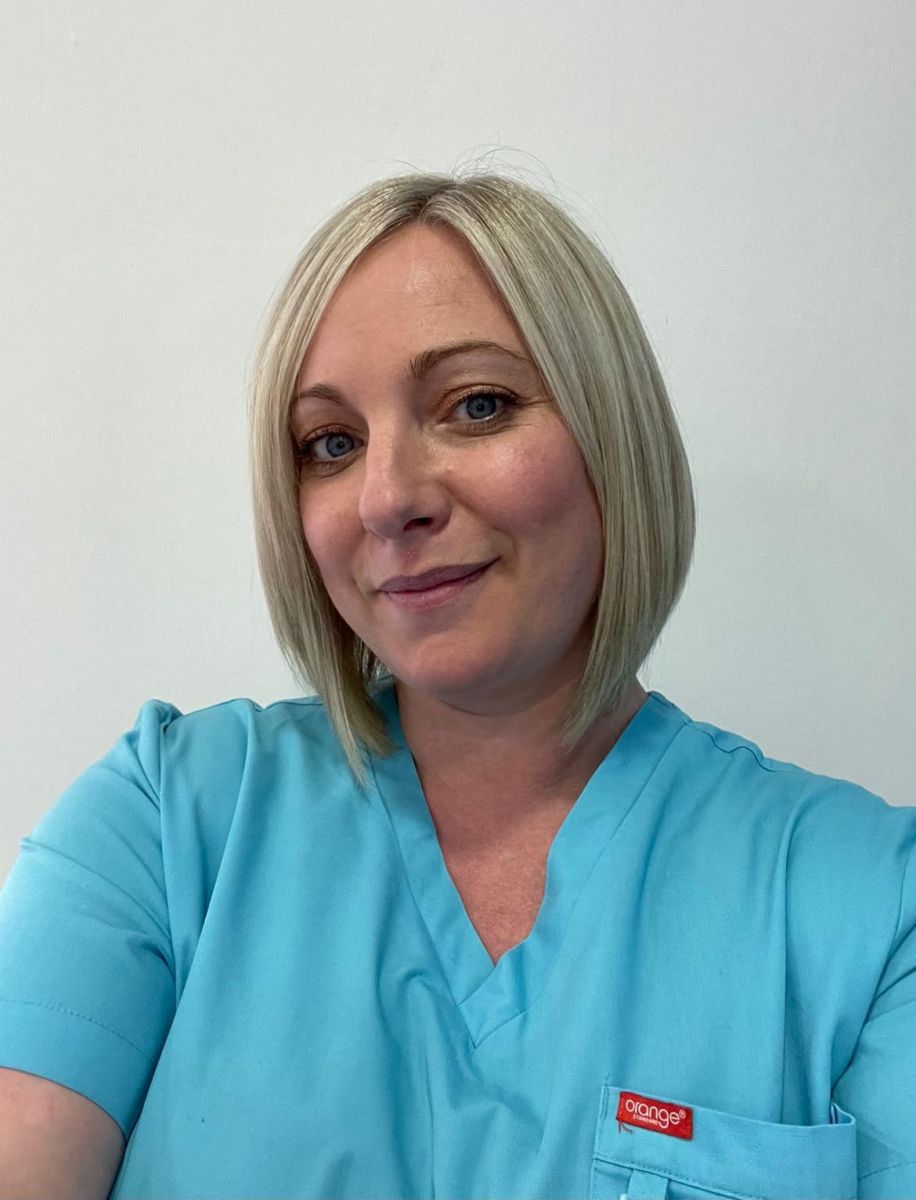 GDC 176285
Laura joined the Practice as the Supervisor with many years of experience working and learning in other busy Edinburgh practices. She brings a fresh and enthusiastic attitude to the practice, keeping us all on our toes.
Laura, as well as working chairside and at reception, makes sure the practice paperwork is kept up to date. She is friendly and welcoming to all patients.
Laura has 3 daughters and enjoys keeping very busy with fitness and anything that will stop her sitting down.
DENTAL NURSES
Miss Lia Peel, Sedation and Lead Nurse
GDC 272476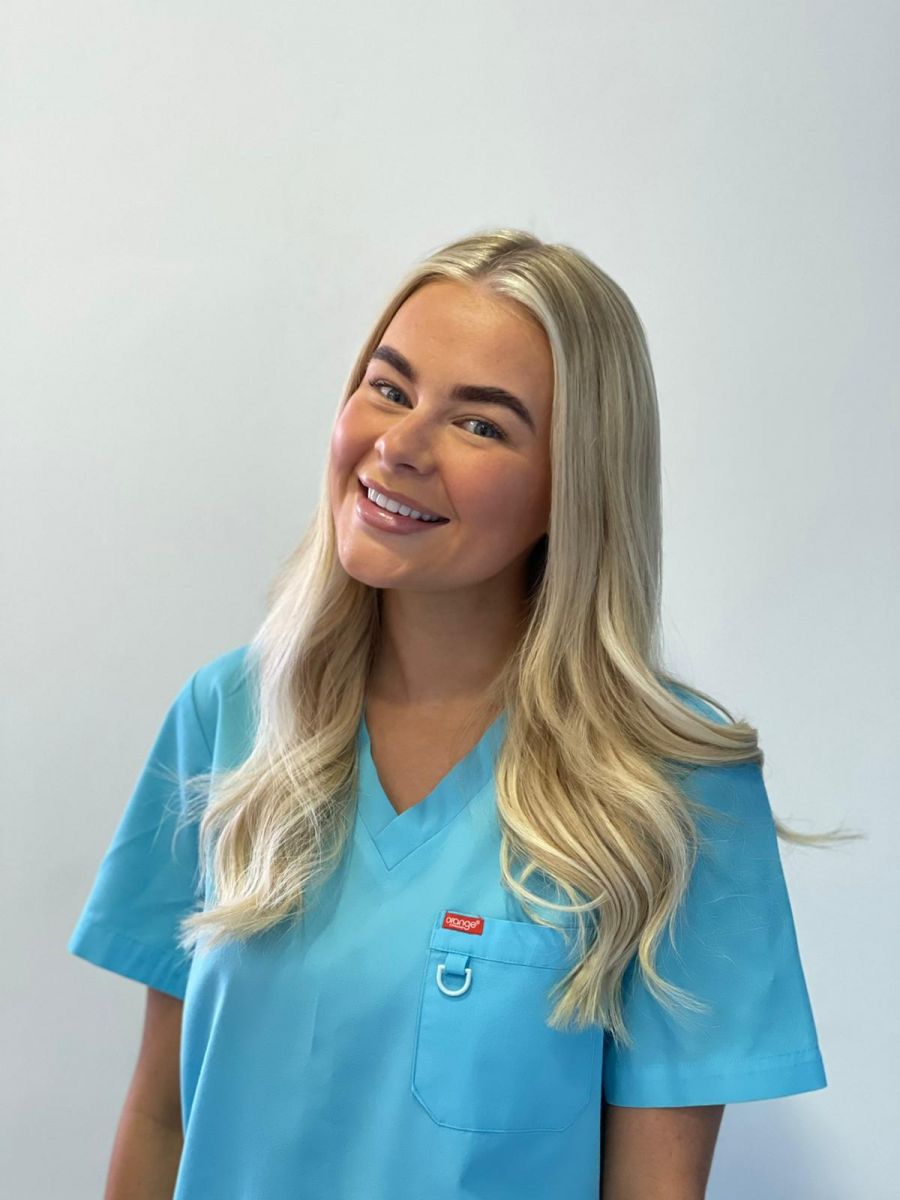 Lia joined us 7 years ago as a trainee and passed her Nursing Exams in June 2017. She is doing extremely well and has excelled in her chosen career. She assists in implant surgery and has recently completed her Sedation Nurse Training adding to her qualifications.
She enjoys playing hockey for the local Ross High team, buying dresses and spending her hard earned money!
Mrs Lesley Simpson, Dental Nurse
GDC 125691
Lesley has worked within the dental practice for 34 years. She took on the role of lead nurse when it became Bridge Dental Care.
Since then she has been heavily involved in creating the friendly and welcoming atmosphere that the practice is becoming known for.
With her cheery attitude she manages to put most patients at ease and she can often be heard laughing throughout the practice.
She is approachable and a consumate professional. She is heavily involved in the training of our new dental nurses.
Lesley loves music, cinema, food, walking her dog, zumba and most of all she loves colouring in!!!
Miss Sarah Colgan, Dental Nurse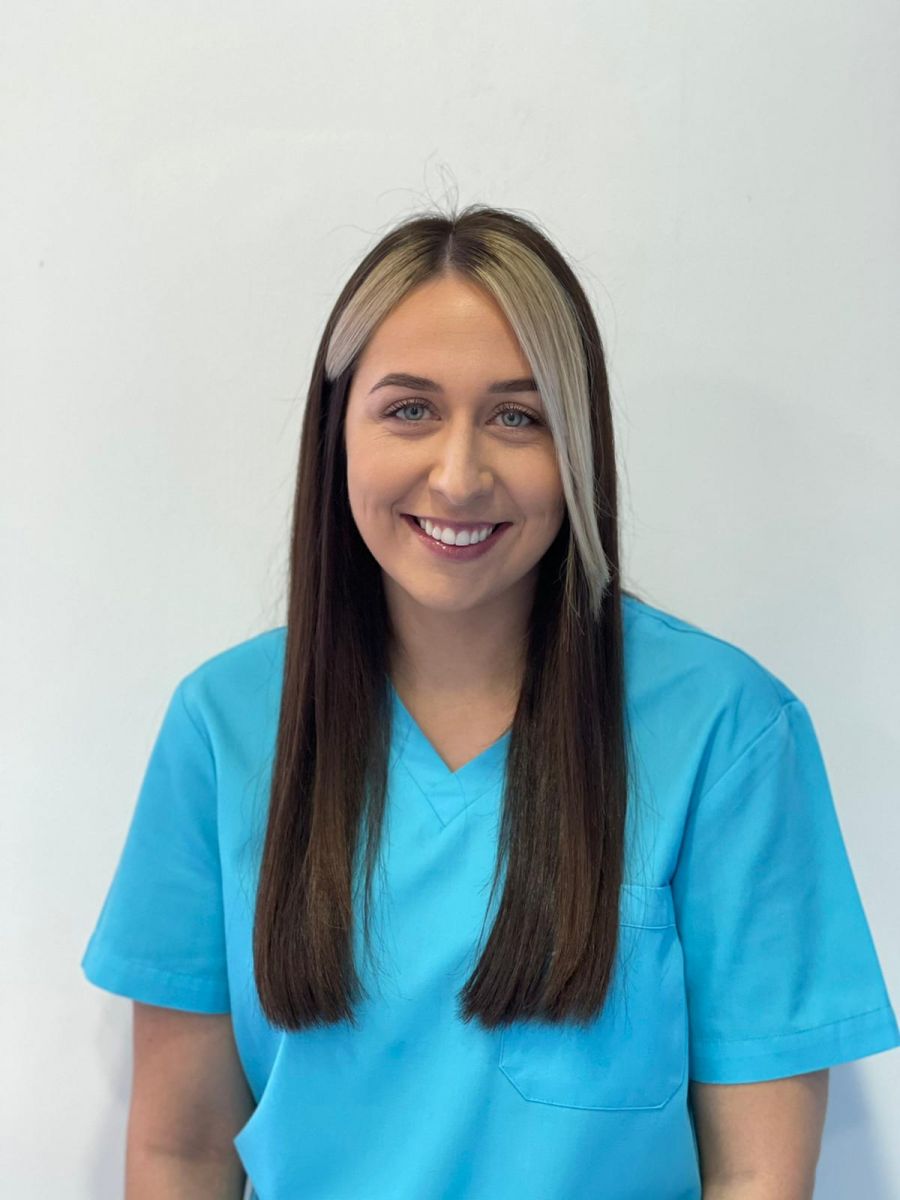 GDC TBC
Sarah is one of our main dental nurses and has settled well into her role. She has quickly become part of the team due to her enthusiasm and hard work ethic. She is full of mischief and is always playing tricks on the rest of the staff. She is also an excellent baker.
Sarah enjoys going out to eat and socialising with her friends.
Miss Jenna Mercer, Trainee Dental Nurse
GDC TBC
Jenna has recently joined our team from Ross High. She has hit the ground running and has settled into dentistry well.
Jenna is a gymnast and plays hockey for Ross High.
She enjoys socialising with friends and walking her dog Bella.
Miss Jade Motherwell, Trainee Dental Nurse
GDC TBC
Jade has recently joined our team from Ross High. She is learning quickly and her chatty friendly nature is just what a dental nurse needs to work with nervous patients.
Jade also enjoys playing hockey for Ross High. She is also a keen football player and supporter of a big Edinburgh team.
She likes to go for long walks with friends in her spare time.